CARE Conversation events and workshops support region wide Collective Action for Respect and Equality, providing CARE Partner organisations (CPOs) and other regional stakeholders with opportunities to connect, learn and build workforce skills and confidence in primary prevention of violence against women.
Women's Health Loddon Mallee presents a series of online events and training opportunities that and Equality through CARE Conversations.
Responding to Backlash + Resistance
Campaigns that emphasise gender equality can encounter backlash and resistance. This can be stressful and demoralising and depending on the type of resistance quite challenging to know how to respond! In early 2022, WHLM sought to support and empower partners to build skills to confidently respond to backlash and resistance. Our first CARE Conversation was Responding to Resistance training delivered by experts SAFE + EQUAL. 24 participants from all 10 LGAs across the Loddon Mallee attended from a variety of workforce sectors including; Local Government, Health, Response services, Emergency Services, Education, Reconciliation, Media, Legal/Justice, and Sport and recreation.
"Thank you all for the training session today, it was a really valuable use of time – lots of realisations!" 

"I still don't feel 100% competent but I know I need to find someone to practice responding with on a regular basis to become more confident -such an obvious thing to do but it was a light bulb moment today for me"
How Do We Change the Landscape?
With the release of the National Framework to prevent violence against women and girls with disabilities in February 2022, Changing the Landscape – Women's Health Loddon Mallee partnered with Women with Disabilities Victoria to co-design and co-facilitate a CARE conversation event. This partnership opportunity enabled us to raise awareness of the new resource and encourage some reflective learning around the impact of ablest attitudes on women's safety. Guest speaker Nicole Lee joined this important conversation and she, along with our colleagues and experts from Women with Disabilities Victoria provided essential lived expertise of the impacts of ablest attitudes and gendered drivers of violence.
Women with disabilities are at twice the risk of experiencing violence compared to women who do not have a disability and experience violence at higher rates, from multiple perpetrators, over longer periods of time.1 Research has found that 65% of women with disabilities have experienced at least one incident of violence since the age of 152.
This CARE Conversation 'How Do We Change the Landscape?' encouraged over 30 participants to reflect on ways they could contribute to changing the landscape in their various professional and personal roles. Some came away with clear steps they were going to take.
---
"My initial goal will be to address current health literacy, and have a more appropriate lens when planning community events" 

"Advocating to utilise a funding boost we have just received to further develop access and inclusion plans as well as looking into initiatives and advocacy on sexual and reproductive health for women and girls with disabilities." 
---
Others appreciated the time allocated to exploring the key resource in detail with experts.
We sensed a desire from many participants to have a deeper dive into learning about accessibility within workplaces, and the experiences of women with disabilities. Women with Disabilities Victoria were set to roll out their online Experts in our Health training series and this was the perfect opportunity to invite them to deliver a session to Health and Community Service organisations in the Loddon Mallee.
Experts in Our Health training supports organisations to improve accessibility and implement inclusive services and programs which uphold the rights of women with disabilities. Participants were from a range of Health, Community Health, and Disability services organisations from Campaspe, Gannawarra, Macedon Ranges, Mildura, Loddon and Greater Bendigo attended. Participants of this CARE Conversation increased their confidence to identify and challenge ablest attitudes and structures in the workplace and took away some invaluable insights.
Visit our Events + Workshops page to register for upcoming CARE conversations and other events.
"It is valuable because it is very important to give value and equal rights the women with disability. Understanding the barrier will help them to live freely and equally."

"Thanks, a fabulous and informative session! Brings a lot of hope in this space!"
---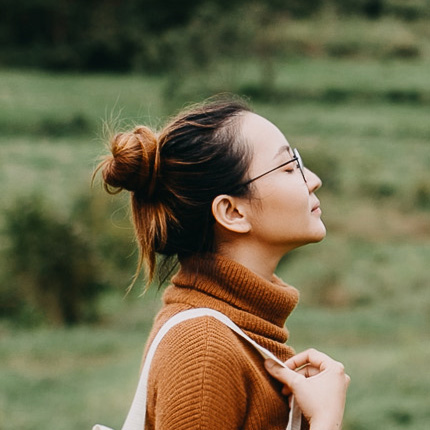 ---